Wednesday, 16 November
8.00 - 8.45
Registration
Location: Kenzi Club Agdal Medina, Marrakesh
10.30 - 11.00
Coffee break and knowledge-sharing activities
Location: Kenzi Club Agdal Medina, Marrakesh
12.30 - 14.00
Lunch and knowledge-sharing activities
Location: Kenzi Club Agdal Medina, Marrakesh
15.30 - 16.00
Coffee break and knowledge-sharing activities
Location: Kenzi Club Agdal Medina, Marrakesh
18.45 - 20.00
Evening reception
Location: Outdoor garden and Kenzi bar
Wednesday, 16 November
International Potato Center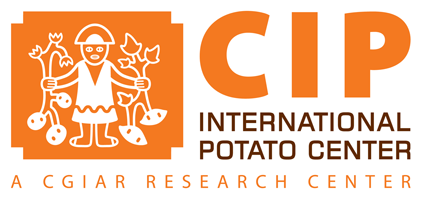 The International Potato Center, known by its Spanish acronym CIP, was founded in 1971 as a root and tuber research-for-development institution delivering sustainable solutions to the pressing world problems of hunger, poverty, and the degradation of natural resources. CIP's headquarters is in Lima, Peru and it has offices in 18 developing countries across Asia, Africa, and Latin America. Working closely with our partners, CIP seeks to achieve food security, increased well-being, and gender equity for poor people in the developing world. CIP furthers its mission through rigorous research, innovation in science and technology, and capacity strengthening regarding root and tuber farming and food systems.
CIP is part of the CGIAR Consortium, a global partnership that unites organizations engaged in research for a food secure future. CGIAR research is dedicated to reducing rural poverty, increasing food security, improving human health and nutrition, and ensuring more sustainable management of natural resources. Donors include individual countries, major foundations, and international entities.
INRA host of the scientific secretariat of the international research program of the '4 per 1000' Initiative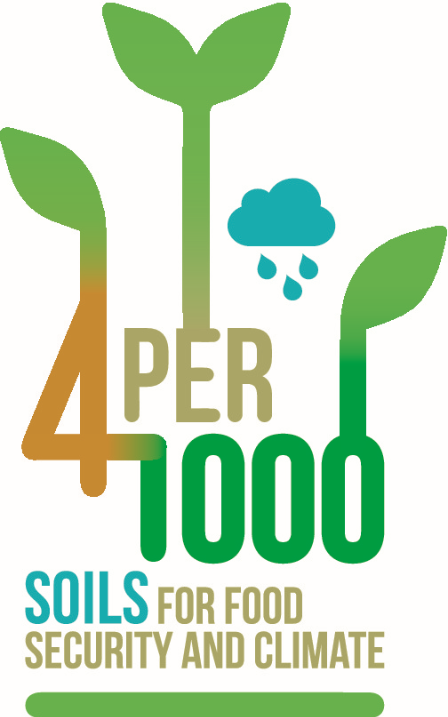 The international research program of the '4 per 1000 Initiative. Soils for food security and climate' is providing the scientific basis and building the technical, economic and social tools needed for the 4 per 1000 objective in diverse environments
BNDES/Amazon Fund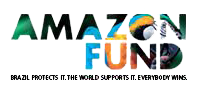 The Amazon Fund was created in 2008 to provide financial support to prevent, monitor and combat deforestation, as well as to promote the sustainable use of biodiversity in the Brazilian Amazon. It is managed by BNDES, the Brazilian development bank. It has received more than US$ 1 billion in donations – from Norway (97%), Germany and Petrobras – and supports 85 projects with US$ 598 million.
Peatland Restoration Agency, Republic of Indonesia

BRG is a non-structural institution directly under and responsible to the President of the Republic of Indonesia. This agency was established in 6 January 2016 based on Presidential Regulation No. 1 Year 2016.
The establishment of BRG is a testimony to the Indonesian government's commitment to restore the degraded peatland ecosystems. Degraded peatlands are inextricable from the land and forest fires and happening for almost the last 18 years, culminating in 2015. The responsibility of BRG is to coordinate and facilitate the restoration of peatlands in priority regions: the provinces of Riau, South Sumatra, Jambi, Central Kalimantan, South Kalimantan, West Kalimantan and Papua. BRG's target is to restore the approximately two millions of hectares of degraded peatland within five years period.
International Tropical Timber Organization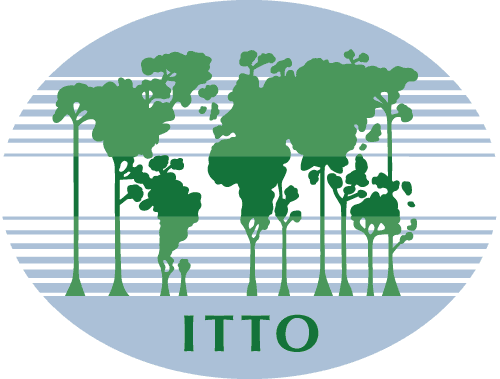 At ITTO we promote the conservation, sustainable management and legal trade of tropical timber and other tropical forest products. We work with governments to develop good policies and we partner with local organizations to implement these policies to help them use their forests sustainably. Through our global leadership – we cover around 80% of the world's area of tropical forest and 90% of the tropical forest products trade – we help protect biodiversity, mitigate climate change and bring people out of poverty through sustainable forest management (SFM). ITTO is an action-oriented international organization, with nearly 30 years of experience. We have funded over a thousand projects dealing with the various aspects of SFM, including harvesting, biodiversity conservation, climate change mitigation, environmental services, community forestry, livelihoods, timber processing, timber trade, non-timber forest products, forest governance, etc. ITTO also produces reliable statistics on timber trade.
The International Land and Forest Tenure Facility

The International Land and Forest Tenure Facility ("The Tenure Facility") is a unique new institution that provides grants to advance land and forest tenure security and the rights and livelihoods of Indigenous Peoples and Local Communities. It is emergent and responsive to the growing global land and forest tenure crisis that often pits communities, businesses, and governments against one another. This crisis is growing as result of weak governance and unclear, unenforced or undocumented rules for governing land, forests, and people. The Tenure Facility is the first and only institution exclusively focused on securing collective rights to land and forests. The Tenure Facility is designed to respond quickly and flexibly to indigenous and community organizations working to secure their land, and is informed by and engages with the private sector as well as existing international instruments including UN-REDD+, FIP, DGM, and bilateral programs.
IUCN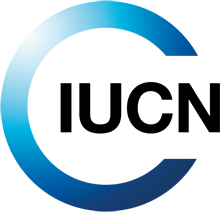 IUCN's Forest Programme convenes decision-makers, facilitates forest landscape restoration commitments and supports rights-based approaches, helping countries address national priorities while achieving their international climate change, biodiversity and land degradation goals.
The Belantara Foundation

Belantara Foundation (Bersama Lestarikan Nusantara – Conserving the Nation Together) aims to preserve Indonesia's natural environment by supporting holistic conservation projects, focusing on ten critical landscapes across Sumatra and Kalimantan, Indonesia. Belantara uses a landscape scale approach to help ensure the balance between long-term economic development, sustainable livelihoods for local communities, and environmental conservation. Belantara supports restoration and endangered species protection, studies to strengthen sustainable landscape management, as well as community engagement and local economic development, especially in areas with a heavy reliance on natural resources.
Woods Hole Research Center

Woods Hole Research Center is an independent research institute where scientists investigate the causes and effects of climate change to identify and implement opportunities for conservation, restoration and economic development around the world.