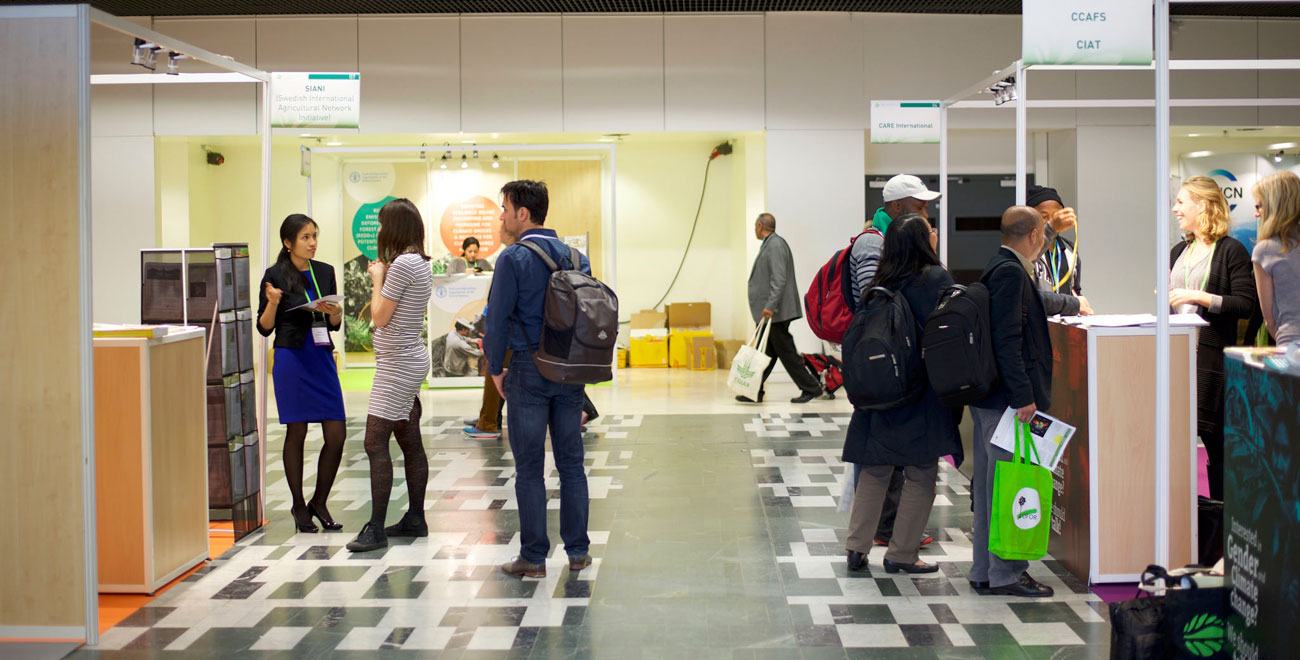 Apply to host an exhibition

The organizers of the 2016 Global Landscapes Forum, to be held in Marrakesh on 16 November, are calling for applications by organizations interested in showcasing their research or projects as part the event's knowledge sharing area in a table top exhibition.
Why host a table top exhibition?
Table top exhibitions will provide a unique opportunity for organizations working on similar topics to come together and present their work over the course of the entire day of the event. Exhibitors can present their individual findings alongside peers that are working toward similar goals and directly discuss their work with the audience.
For the expected audience of more than 400 participants, the knowledge sharing area will serve as a central meeting place on the day of the Forum.
What costs are associated?
A table top exhibition costs EUR 1,000.
This fee goes toward covering costs for venue rental and organization of the Global Landscapes Forum.
Hosts will receive:
Logistics and facilitation
Individual space for one organization including one table, two chairs and one electrical outlet
Logo display on online and printed Forum materials
Support in advertising table top exhibitions
One complimentary tickets for exhibitors (per organization)
How to apply
Complete the Expression of Interest application form here.
For any questions related to your application, please contact Mr. VitoGama Kaparang at v.kaparang@cgiar.org.
Important dates
21 October: Deadline for submitting applications
25 October: Organizers inform applicants of the outcome of their application
28 October: Invoice sent to table top exhibition hosts