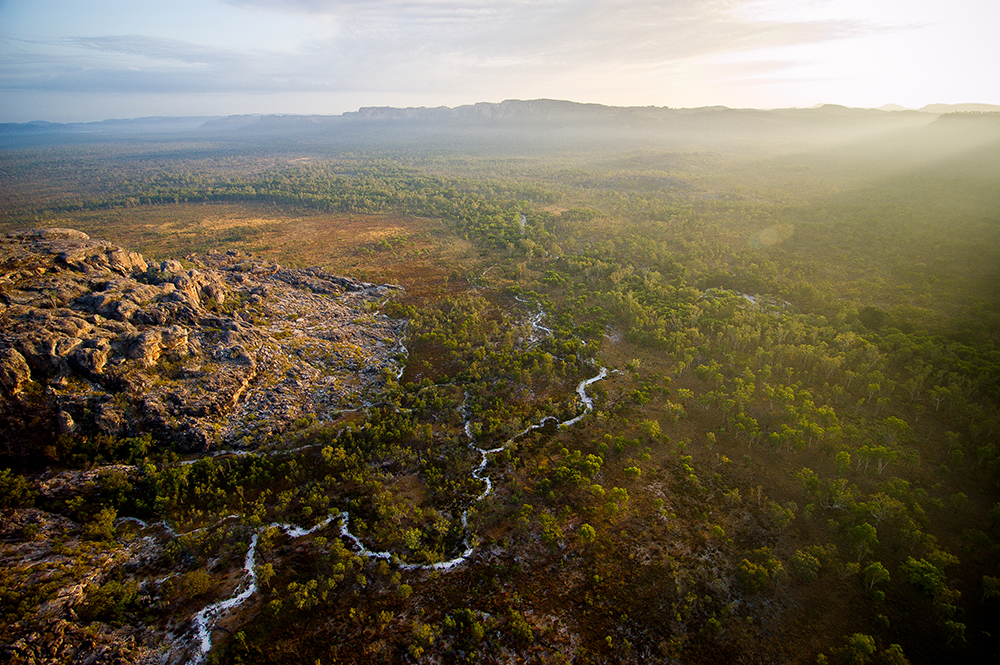 An integrated landscape approach is the most promising tool for realizing the Sustainable Development Goals (SDGs) and Intended Nationally Determined Contributions (INDCs) as outlined under the Paris Agreement.
The good news is that these solutions already exist — from climate projects that deliver co-benefits for communities, to affordable credit for smallholders, and regional commitments to large-scale restoration of degraded lands.
The 2016 Global Landscapes Forum (GLF) was the leading platform for sustainable land use, alongside UNFCCC COP22, with more than 30 interactive sessions and exhibitions that presented the latest science, launch new initiatives and pitch innovative ideas for climate action around sustainable land use.
The GLF provides a dedicated space for leading climate and development experts to:
Identify solutions that help realize both development and climate goals on the ground;
Measure progress towards 'climate in development' goals in landscapes, based on the latest science; and
Build a platform that inspires local action for global goals.
Accompanied by online events and a global social media campaign, the Forum reached 500 selected participants onsite in Marrakesh and hundreds of thousands around the world.
"If we really want to be serious about addressing climate change, we have to be doing it through land and forestry."
Andrea Ledward, UK Board Member, Green Climate Fund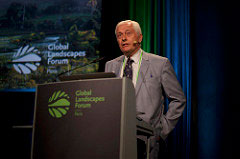 "Since (the COP 15) Copenhagen there's a huge proliferation of initiatives at a landscape level… It's not hundreds of millions of dollars spent on these landscape initiatives. It's billions of dollars."
Jeff Sayer, Professor of Conservation and Development, James Cook University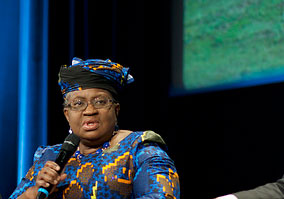 "Should funding for landscape restoration come from rich donor countries? Yes. But will it? No … Solutions need to come from those directly involved. And commitment to change is growing."
Ngozi Okonjo-Iweala, Economist and former Finance Minister of Nigeria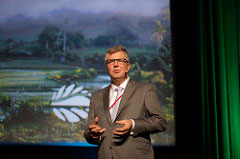 "It's all about integration across the climate and development goals. It's all about working across institutional and geographical boundaries. It's all about the values that we attribute to landscapes."
Peter Holmgren, Director General, CIFOR
Past achievements and future of the Forum
In conjunction with the UNFCCC COP19 in Warsaw 2013, the organizers of the six Forest Days and the five Agriculture and Rural Development Days joined forces to launch the Global Landscapes Forum. Ahead of COP20 in Lima, this partnership was broadened to include even more voices from landscape research and policy. To date, more than 300 organizations have shared their research and ideas through the Global Landscapes Forum.
At the 2015 Global Landscapes Forum participants committed to:
Restoring 128 million ha of degraded and deforested landscapes;
Protecting watersheds across the Andes, led by 125 city and regional governments;
Creating the first and only payments for ecosystem services initiative in the Pacific Islands; and
Establishing the International Partnership for Blue Carbon, led by the Governments of Australia, Costa Rica and Indonesia.
Going forward, the Global Landscapes Forum envisions building an inclusive platform capable of reaching billions around the world. In doing so, the Forum will go beyond events and its online hub, to include research and systematic tracking of commitments.
To connect global dynamics and efforts at the landscape level, the Forum will be based on a large and inclusive annual event, scheduled for Spring 2017 in a major European city, as well as thematic and
regional breakouts.
In Marrakesh, the Forum hosts 500 selected participants at the event and hundreds of thousands across the world.
2016 Timing and location
The 2016 Global Landscapes Forum: Climate Action took place on 16 November 2016 at the Kenzi Club Agdal Medina, Marrakesh.
Themes
All event sessions tied global policy processes to real action at the landscape level. Discussion forums and plenary speakers explored the impact climate policies have on smallholders and local communities – and how successful landscape approaches can inform the fight against climate change and alleviate poverty for the most vulnerable.
The core themes of the Global Landscapes Forum: Climate Action for Sustainable Development include:
Landscape restoration for climate action;
The food security-landscape-climate nexus;
Measuring and tracking progress towards climate goals in the landscape;
Financing climate action in the landscape; and
Landscape tenure and community rights in the global climate agenda.
Additional topics were accepted as wild card topics – those suggestions that are felt to be outside the core themes, but received the highest marks in the competitive selection process led by the Forum's science committee.
For general inquiries, please contact Erika Piquero at e.piquero@cgiar.org
If you are a media member and interested in covering the Global Landscapes Forum, please contact Deanna Ramsay at d.ramsay@cgiar.org.