Please find here general information on the 2015 Global Landscapes Forum. The full event agenda is
here
. The full list of speakers is
here
.
Contact the following people with questions:
---
New Foundation Launches to Provide Innovative Financing Solution for Rainforest Protection
[9 Dec]
CCAFS: From Farmers Fields to landscapes: Communique from COP21
[Sunday, 6 Dec]
Challenges and opportunities for the implementaion of the new Brazilian forest code
[5 Dec]
INDC press release for GLF: Report: Majority of National Climate Plans Address Agriculture, But Most Lack Funds for Footing the Annual USD 92 Million Bill To Make Farming Climate-Resilient and Reduce Emissions from Food Production
[5 Dec]
CCAFS INDC Info Note: How countries plan to address agricultural adaptation and mitigation
[5 Dec]
New State of the Apes Report on Industrial Agriculture Reveals More Opportunities for Industry, Conservation and Government to Collaborate
[5 Dec]
Discussion Forum: Restoring Landscapes Through Climate Smart Agriculture (AIRCA and CATIE) Media Advisory
[Saturday, 5 Dec]
Media Advisory – Event on sidelines of Paris climate talks, December 5-6
[5 December 2015]
Major Convening of Government Ministers, CEOs, Indigenous Leaders and Experts to Urge Action on Forests and Agriculture at Climate Talks
Please find here material related to 2015 Global Landscapes Forum launchpads, sessions and partners.
Contact the following people with questions:
---
The Nakau Programme -Western Pacific Islands Regional Payments for Ecosystem Services
[5 December 2015 Time:12.15- 13.00]
Regional Pacific NGO Live & Learn will announce the commercial launch of a rainforest protection initiative designed to lead to reduced greenhouse gas emissions from deforestation that pays rural landowners to care for their forests. Speakers include indigenous participants and the representative of a Swedish business that helps companies offset their emissions through the initiative.
The Nakau Programme is a socially responsible approach to REDD+ and is the first of its kind to emerge from highly vulnerable Small Island Developing States. It takes an ethical, community-based approach and has a combined focus on climate change adaptation and mitigation.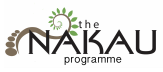 The Indonesian National Carbon Accounting System (INCAS) – monitoring greenhouse gas emissions from land-based sectors, realizing REDD+
[5 December 2015 Time:15.30 - 16.15]
Indonesia has set itself an ambitious target: lowering its greenhouse gas emissions by 41% by 2020. Now it has the powerful tool needed to keep track of its progress.
Environment ministers from Indonesia and Australia will launch a new system for tracking efforts to protect and restore forests and peatlands in Indonesia. Dr. Ir. Siti Nurbaya, Indonesian Minister for Environment and Forestry, and The Hon. Greg Hunt MP, Australian Minister for the Environment, will speak, among others.
Short video: https://youtu.be/OKPzj-l7gp0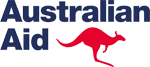 Asia-Pacific Rainforest Recovery Plan: Australia's approach to this regional initiative including the launch of the Private Sector Roundtable and announcement of the host of the 2016 Asia-Pacific Rainforest Summit.
[5 December 2015 Time:16.15 - 17.00]
Australia's Minister for the Environment will launch a Private Sector Roundtable to facilitate ongoing private sector involvement in the Asia-Pacific Rainforest Recovery Plan, a forest protection effort in the Asia-Pacific region.
The launch will also include details of the second Asia-Pacific Rainforest Summit, to be held in 2016.

New restoration commitments under Initiative 20×20
[5 December 2015 Time:17.15 - 18.00]
At last year's Global Landscapes Forum, ministers from across Latin America launched Initiative 20×20, a historic commitment to initiate the restoration of 20 million hectares of degraded land by 2020.
This year, ministers from four countries will make new commitments and an announcement of a new private-sector financing mechanism managed by the Inter-American Development Bank will be made.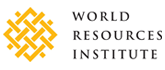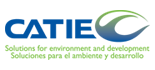 Regional declaration to promote Climate Smart Agriculture in Latin America
[5 December 2015 Time:18.00 - 18.45]
Eight ministers of agriculture from across Central America and the Caribbean will announce an unprecedented joint effort to pool resources against the threat of climate change.
Costa Rica's Agriculture Minister Arauz will bring together his regional counterparts and partners from research to set out the next steps.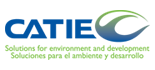 Launch of two major African landscape initiatives:
[6 December 2015 Time:09.00 - 10.45]
AFR100: Restoring 100 million hectares of degraded and deforested landscapes in Africa by 2030 and Africa Resilient Landscape Initiative
African ministers will share their experiences and results from implementing landscape-level initiatives in their countries. An international perspective on resilient landscapes will be given by WRI and the World Bank.
This assessment will be followed by an announcement of commitments by African leaders in terms of the numbers of hectares covered and households supported by the Resilient Landscape Initiative.
Leaders from African countries will also announce a major new initiative to restore forests and agricultural lands. The AFR100 is a pan-African, country-led restoration effort to bring 100 million hectares of degraded landscapes in Africa under restoration by 2030.
The launch event will feature a number of African government ministers as well as prominent representatives from development banks, bilateral donors and impact investors, who will announce financial support for investments in restoration activities in African landscapes.
See also:








Water: Shared – 125 cities and regions act for clean water from forests in Latin America
[6 December 2015 Time:11.30 - 12.15]
Local authorities from Ecuador, Bolivia, Peru and Colombia will announce the launch of an initiative by more than 125 municipal and regional governments across the Andes to protect their upstream water sources by conserving their forests.
Funded by a dozen public and private sources, including the European Union, Swiss Re, DFID and more than a million water users, this is a one-of-a-kind cross-border effort that will protect both water and forest ecosystems.
Water:Shared Video: click this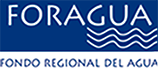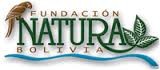 The South Sumatra Eco-Region Alliance: A partnership for change
[6 December 2015 Time:12.15 - 13.00]
A public–private partnership in Indonesia will announce a major effort to protect the country's peatlands—under threat from commercial agriculture, including activities behind this year's forest fires—from destruction. Participants include climate officials from Indonesia's national government, the Governor of South Sumatra, and the representative of a paper company operating in Indonesia.

You are the Restoration Leaders
[6 December 2015 Time:13.30 - 14.15]
National and subnational ministers, corporate leaders and officials will announce commitments to the Bonn Challenge, representing a major leap towards achieving the goal of having 150 million hectares under restoration by 2020 and 350 million hectares by 2030. These officials will also highlight the progress already being made and tools that have been developed to support this implementation.

Realizing Zero Deforestation
[6 December 2015 Time:14.30 - 15.15]
CDP will launch a new report, "Realizing zero-deforestation: Transforming supply chains for the future", which will present important new findings based on responses from over 170 of the world's largest companies, including Asia Pulp & Paper, Cargill and Unilever, about how they're managing four key commodities linked to deforestation: cattle products, palm oil, timber products and soy.
Natural Infrastructure – A Guide for Business
[6 December 2015 Time:15.15 - 16.00]
The World Business Council for Sustainable Development (WBCSD) will launch a new platform that makes the business case for investing in natural, or green, infrastructure and provides case studies and tools for business. Speakers include Neil Hawkins, Corporate Vice President & Chief Sustainability Officer at Dow; and Brandy Wilson, Global Director Sustainability at CH2M.

Please find here material related to various initiatives and publications that are being released during or around the 2015 Global Landscapes Forum.
Contact the following people with questions:
---