Science goes social: Making the connections at Social Reporting boot camp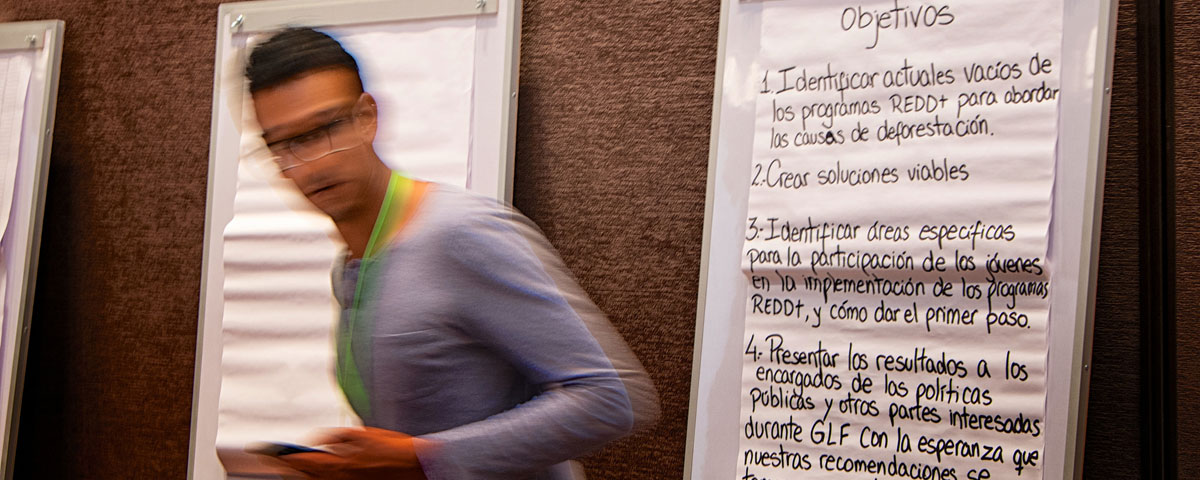 The boot camp targeted young journalists and communications professional, looking for an opportunity to prove themselves and network, as well as social media wizards, or university students looking to expand their horizons and make their voice heard.
---
Target group:
Young communicators age 18-35. Early career professionals, as well as university students or graduates with a degree in Journalism or Communications were encouraged to apply.
Some experience writing stories or news pieces.
Some experience with social media.


---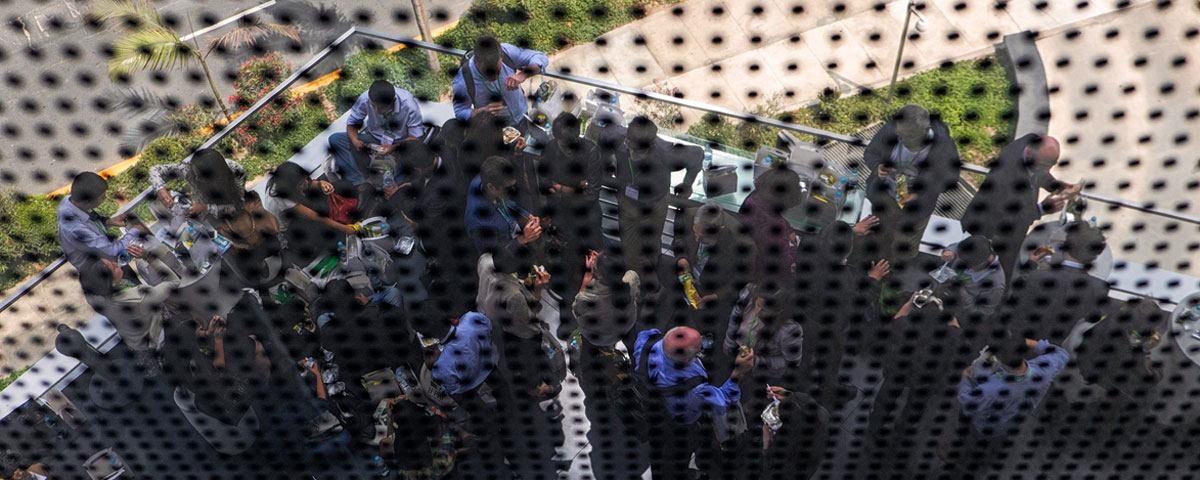 What participants took away:
Tips and tricks for strategic and efficient live reporting on prominent social media platforms.
An introduction to different types of social media strategy and analysis in practice.
Basic training on accurate reporting of environment and landscapes issues, correlating to the four themes of the forum.
The opportunity to participate in breakout sessions, working closely with professional communicators, scientists, and youth leaders from different landscapes sectors and backgrounds.
To have their writing read by landscapes.org's 9000 visitors per month.
The chance to meet and interview some of the most prominent people on the climate and development horizon ( list of speakers ).
The ability to grow their personal social media and online presence before, during, and after the forum! The Global Landscapes Forum team vowed to support volunteers through social media accounts, landscapes.org, and the accounts of partners.
---
Our Expert Advisers
Frank Hajek is founder and CEO of Nature Services Peru.
Frank holds a Masters in Engineering from Imperial College, London, a Masters in Business Administration from Oxford University's Said Business School, and is an Associate Researcher at the Oxford University Centre for the Environment.
Nithin Coca is a freelance journalist who focuses on social and economic issues in developing countries, and has specific expertise in Southeast Asia.
Nithin's feature and news pieces have appeared in global media outlets including Al Jazeera, Quartz, Atlantic Cities, SciDev.Net, Southeast Asia Globe, The Diplomat, and numerous regional publications in Asia and the United States.
Terry Sunderland is a Principal Scientist with CIFOR's Forests and Livelihoods programme, and leads the research domain 'Managing trade-offs between conservation and development at the landscape scale'.
Terry holds a Ph.D. from University College London and has published extensively on conservation and livelihood issues.
Elizabeth Kahurani Kimani devises communication strategies and lead teams to implement communication activities for various projects in Africa, Southeast Asia and Latin America as well as at international events.
Currently the Communcations Manager of Environmental Services with the World Agroforestry Center and ASB Partnership for the Tropical Forest Margins.
Peter Wood has worked for many different international organizations over 15 years, including IISD (Earth Negotiations Bulletin) and Global Witness on issues related to REDD+.
He holds a PhD in Forestry from the University of Toronto.
Jakob Hörl is a graduate student in Forest Sciences from Freiburg, Germany. His work, studies, and interests in international forest politics have brought him to France, Egypt and Canada.
He currently works to help carbon markets reach their full potential.
About the boot camp:
The boot camp was held over the course on December 3 & 4, in Paris, France. Selected social reporters did afterwards attend the Global Landscapes Forum on December 5 & 6.
Participants were trained on the professional use of social media for live reporting from conferences and events, blog writing and editing, and thematic breakout sessions.
To align with the strategy of targeted engagement, each volunteer was assigned to specific sessions of the forum from which to live tweet and write blogs.