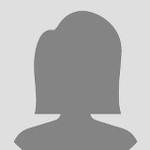 I am Prakriti and I live in the Himalayan state of Uttarakhand in India. I moved here from the bustling capital city of New Delhi, where I spent most of my life, to work on a project that studies biocultural heritage agriculture and how innovations of smallholder farmers help in their climate preparedness.
It was a long winding journey here that involved spending five years studying Literature in Delhi University, then a brief stint in publishing before I finally decided none of that was working out and my calling lay somewhere else. After some amount of travelling, anxieties associated with feeling confused and unemployment, I had an epiphany of wanting to work in the environment sector where I would be able to work on issues closest to my heart.
I joined WWF-India as a communications officer, which brought together my experience with my aspirations.  In WWF-India, I got introduced to the concept of landscapes and landscape related issues like human-wildlife conflict, integrated landscape management and sustainable livelihoods around protected areas. I wanted to work in the field in a more focussed manner. I got an opportunity to work on something more hands-on with SIFOR.
Local and indigenous communities have existing systems of knowledge, agriculture, cultural practices that are integrated with their natural surroundings making them sustainable in very complex ways since they have developed over many generations in particular geographic locations. Many traditional varieties of crops are climate resilient and we are working towards recognizing them and then promoting them.
However, these practices are under threat as policy favours modern methods and education but does not lay much importance on preserving this heritage. We work on studying, documenting and preserving these practices, with a focus on agriculture and food security.
One of the things about nature that really fascinates me is 'inter-connectedness'. The fact that everything, no matter how small, has a unique place and a role to play fills me with awe. This is why viewing things at a landscape level gives me a sort of creative and spiritual satisfaction. I feel that my study of Literature has helped me develop an understanding of landscapes as a meta-narrative that is built of many different narratives.
I also feel that it has honed my empathetic disposition, which helps me meet the challenges of working in a landscape and face new situations. I am interested in Landscape Management with a focus on Traditional Knowledge systems and their role in sustainable management.
Now when I look back, the path that I am finally on seems almost like a prophecy. My name, Prakriti, is the Sanskrit word for nature. I feel like I am finally on the path that I was always meant to travel.
Prakriti Mukerjee is one of the 10 young champions who will work on the "Education" Landscape challenge with Youth program's partner: Wageningen UR.
Learn more about the Global Landscapes Forum's Youth program, meet our 50 youth champions and discover the 5 Landscapes challenges they will take up, in December, in Paris.