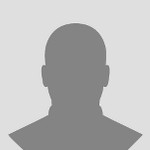 I was born and raised in Peru, a country full of natural resources. Megadiverse but still with 25% of its population living in poverty (with a clear disparity between urban-rural populations). It is extremely vulnerable to climate change (3rd most vulnerable according to the Tyndall Center). 70% of the population lives in the coast but only 2% of all water fallen in the Andes ends in the Pacific Ocean.
Sad fact: Lima is the second biggest city on a desert and it is believed to be the first city to suffer a severe water shortage, leaving 10 million people affected by the effects of climate change.
Glacier melting, which provides water during the Andean dry season, is increasing, bringing more water and allowing for agricultural development on the coast, having however severe consequences for the long-term. Rural populations are migrating from Andean regions to the coast and the Amazon basin leaving those areas with less people to take care of the land.
The Peruvian youth population is losing its connection with nature, which is alarming, taking into consideration our responsibility towards global diversity and our vulnerability to the effects of climate change. In order to adapt and mitigate climate change we must take integral actions, implementing multiple intertwined solutions towards the Sustainable Development Goals.
Through thousands of years, the civilizations which lived in ancient Peru developed productive systems that enhanced the natural processes and allowed sustained livelihoods with a common believe "Sumaq Kausay", English for "good living", which means in Quechua – to seek balance with nature in the satisfaction of human needs.
During the Inca Empire, knowledge was a priority. They travelled through the Andean region making alliances, gathering and sharing skills and techniques in order to grow and advance as a civilization. Archeological sites like Machu Picchu, Pisac, Moray, Ollantaytambo, among others are proof of Incas connection with nature and their ability to create thriving sustainable settlements.
About 500 years ago this knowledge started to faint, first by the catholic catechization which abolished and punished any heathen belief. Then, the green revolution brought the use of industrialized techniques to increment productivity and further disconnected the traditions of "Sumaq Kausay". Nowadays, Andean rural communities are still poor and the degradation of their lands due to chemical abuse leaves them with less ability to thrive. Living standards are low and optimism keeps reducing as young people move to cities seeking opportunities.
I believe that a landscape approach brings a holistic solution for Peru's biggest problems bringing sustainable development for an extremely vulnerable population. Our privilege as a megadiverse country and our ancient history of highly productive ecosystems are proofs of our strengths to confront such a challenge. We should take this as an opportunity to act and show leadership on a process that can either bring prosperity or sink the country into increased poverty and social inequality. Understanding this complex situation made me think on possible solutions and my sense of responsibility allowed me to design a model that could solve the problem.
Tikari is an NGO I found on March 2014. Its mission is to enable communities to thrive through the restoration and optimization of their ecosystems. We are creating an integral development framework which solves the community's needs by using adaptive collaborative management to restore, conserve and produce the resources needed to sustain the costs of holistic designed social programs that will increase their quality of life and bring right livelihood. We aim to implement social businesses on climate smart agriculture, conservation and reforestation that generate resources to sustain our operations and expand our social programs to communities worldwide. Our vision is to see rural populations turn to thriving sustainable eco-villages adapted to climate change and helping mitigate its effects. Tikari is a Quechua word meaning "prosperity" or "flourishing" and that is what we intend to do. The opportunity is here, it is time to join forces, to regenerate landscapes and to change the world for a more sustainable and connected future.
Guillermo Vidal Araneta is one of the 10 young champions who will work on the "Finance and Trade" Landscape challenge with Youth program's partner: Livelihoods Venture
Learn more about the Global Landscapes Forum's Youth program, meet our 50 youth champions and discover the 5 Landscapes challenges they will take up, in December, in Paris.