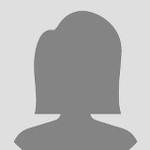 I am Estefanía Ruiz, a Forestry Engineer. I graduated from the National University of Colombia back in March this year. Although, I still feel like a student, full of enthusiasm and curiosity for learning and doing research.
My love for ecology, landscapes, and nature started when I was in high school, where I became exposed to biology, the subject which introduced me to the world of ecology. That exposure sprouted to life a seed which had been dormant inside me; and tending that seed over the years has brought me this opportunity to relate with people with similar passion from around the world. This, I expect will improve my knowledge and skills, and help in my work when I return to my country after the Global Landscapes Forum.
To start with, while I think sustainable development is possible, I also believe that we cannot achieve that sustainable development if we continue to ignore our negative impacts on the health of the planet. We need to understand that when we harm the planet we are also harming ourselves.
And while some may argue that the solution is no progress at all, because much of our supposed 'progress' has been responsible for the current negative environmental impacts, I believe that we just need to act more responsibly and take conscientious steps to mitigate the current impacts. We cannot afford to turn a blind eye or a deaf ear. The world around us keeps changing and whether that will be for better or worse depends on us.
Lastly, I will add that, we cannot wait until others (governments, policymakers, and neighbours) decide to change before we change too. We need to start and be the change we want. Because, in the end, the wealthiest countries are not the ones with the best economic indicators; but the ones with the healthiest ecosystems that support biodiversity and thriving communities, in the long run.
Estefania Ruiz Martínez is one of the 10 young champions who will work on the " Landscape restoration" challenge with Youth program's partner: WLE (CGIAR).
Learn more about the Global Landscapes Forum's Youth program, meet our 50 youth champions and discover the 5 Landscapes challenges they will take up, in December, in Paris.