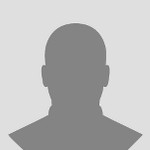 An experience in Paris

Right now I am in Paris and in less than a month I will be participating in the Youth in Landscapes Initiative, that will be held here in Paris. Paris is a city that I love and I've lived here since July 2013. There are many things to see and to do in this city. It is impossible to get bored.

What I like about Paris is that, there are always small parks and green spaces everywhere that allow people to relax and enjoy family moments.
Paris is a place where you can notice each one of the seasons. In spring, you can see how the trees are beginning to grow leaves again after a long time without a single leaf.
In summer, you can feel the intense heat and sometimes it can be annoying when trying to sleep. In fact during this time of the year, an artificial beach is settled on the banks of the Seine for approximately a month and both, tourists and local people go to enjoy sunlight.
Autumn is a season for taking lots of beautiful pictures because in this time of the year the trees begin to lose all of their leaves and the floor seems like a "yellow carpet". In fact, it is remarkable and very clear which one of the seasons we are living thanks to that natural process of the trees. In autumn, it is just impossible to not take pictures of the floor carpeted with dead leaves.

Finally in winter, leafless trees can be sprinkled with a layer of snow allowing people to also take unique photos at this time of the year.  It doesn't always snow in Paris but when this happens, I recommend you to be a child again and play in the snow.

One of the advantages of this country, that allows for most of the places to have a unique and colorful landscape, is that it rains throughout the year. An optimal watering is possible only with rainwater and that is just awesome. That's a natural wealth owned by this place.
An interesting view of Paris is possible from the esplanade of the Sacré Cœur. I hope that someday you will have the opportunity to be here and appreciate this magnificent city the way I do.
If you ever have the opportunity to come here or to go somewhere else around the world, please take care of the natural landscapes. It is important not to fill the streets with litter and not physically degrade the places we visit. We can also begin to improve where we are right now, each of us can do something to improve the current situation.
I hope I will be marked by my participation in the Youth in Landscapes Initiative for good. A teacher at my university in San Luis Potosi motivated me to participate in this initiative. I am expecting to get to know the other team members and I would like that together as a team we could provide great solutions to the challenge we face. This experience will be a success if a word, a phrase or a moment stays in my mind and makes a difference in me.
Daniel ZARATE is one of the 10 young champions who will work on the " Landscape restoration" challenge with Youth program's partner: WLE (CGIAR).
Learn more about the Global Landscapes Forum's Youth program, meet our 50 youth champions and discover the 5 Landscapes challenges they will take up, in December, in Paris.