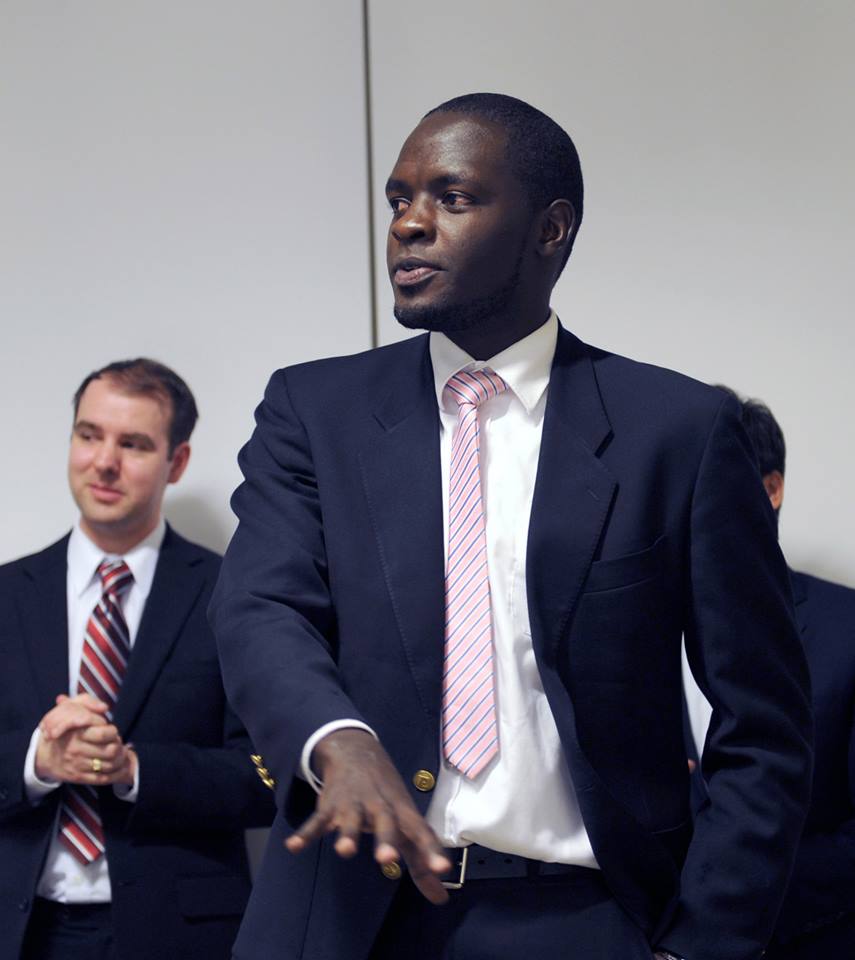 Benjamin Mugema will be facilitating a discussion at the youth session on landscapes and the green economy.
Learn more about the GLF youth session here! If you will be attending COP20 in Lima, build you professional skills and knowledge by attending the youth masterclasses.
I know. My picture up there makes me look a Wall-Street type executive, yearning for the big bucks and not caring much about how I get there. It's not true. In fact, you could say that out of the fancy suit and tie, I am immensely attracted to the possibilities that nature provides to us.
I grew up in East Africa. After my family survived the genocide in Rwanda in 1994, we moved about for a while and then settled in Uganda. Here, I learnt English, made a life-time of friends and slowly, started to discover what I really wanted to contribute to the world. I love to write, just about anything. But before that, I loved to read. To combat a childhood of shyness and a timid nature, I buried myself in book and anything printed really.
I read newspapers, novels, magazines, flyers, brochures, graffiti, and poetry – anything. And then I wanted to write. Perhaps I wrote because I wasn't willing to speak, perhaps I wrote because I had too much to say, I simply wrote. And I still do. But today, more than, ever, there is a purpose to my writing. I no longer write to forget the sorrows of our family in 1994, or to create a sense of awareness for myself.
Today, I write because I have to. At my first university, I influenced policy to ensure that Education for Sustainable Development becomes a primary part of the university curriculum. But as an architecture student, while I read landscaping in excruciating detail, I was not comfortable. I dropped the course and studied communication. And then it all seemed to fall into place. I won lots of essay competitions, and the Uganda National Poetry prize in 2010. It was an exciting time. But then it also meant that with favor came more responsibility. I travelled across the world, participating in youth meets, providing a fresh perspective to using our talents to do good, to inspire and to make the most of our opportunities. I discovered that we don't need so much. It is imperative that we appreciate our very own capabilities.
'Our deepest fear is not that we are inadequate. Our deepest fear is that we are powerful beyond measure. It is our light, not our darkness that most frightens us. We ask ourselves? Who am I to be brilliant, gorgeous, talented, and fabulous? Actually, who are you not to be?
This quote sums up my life's philosophies. I graduated college and joined Deloitte. The resources that I have at my disposal have allowed me to not only read more but also to dream bigger, inspire more and play my part. I spend a lot of day reading about finance, economic policy and many more intense 'money' things. But I also spend an equal amount of time reading (and writing) about the pivotal role that finance and economic policy play in making our communities and living spaces better.
I applied to facilitate a youth session at GLF 2014 to share this enthusiasm and inspiration. My current research involves designing long-term agricultural and land-use financing strategies for developing countries and ameliorating the 'rural' perception for young Ugandans. I am attempting to curb the relentless rural-urban migration by the youth that undermines the rural space and is quickly turning the urban landscape into an unlivable environment.
I hope that I can share these ideals with many other young people from across the world. Thanks to such opportunities, I am no longer shy or timid. I smile, I dream, I share and I believe. I am the future.
This belongs to a blog series profiling youth and leadership in landscapes. Tell us your youth story – submit blogs to landscapes.youth@gmail.com.