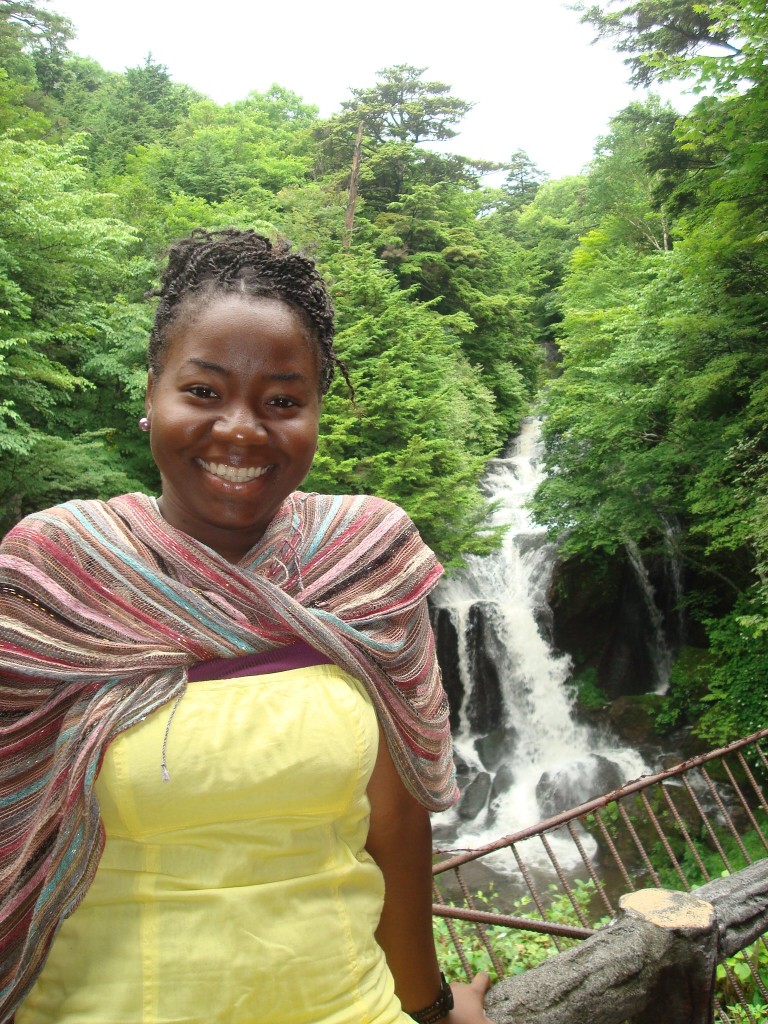 Ayesha Constable will be facilitating a discussion at the youth session on landscapes and the post-2015 development agenda.
Learn more about the GLF youth session here! If you will be attending COP20 in Lima, build you professional skills and knowledge by attending the youth masterclasses.
My appreciation for the natural environment and my understanding of its connection to the built environment and human actions was developed from an early age. Growing up in a rural community in St. Catherine, Jamaica, a small farming village I realized early on that we relied heavily on the 'soil' for our sustenance. Every household had one or two persons who were involved in agriculture commercially or who tended to small kitchen gardens to provide food for home consumption.
Not only were we sustained by the land, we were entertained by it and for my siblings and I many of our past times were dependent on the natural environment- whether it was catching fish or swimming in the river, gathering various fruits when they were in season or playing school with the hedges as our pupils- their torn leaves as evidence to their misbehavior which had earned them a flogging.
I grew up watching my great grandmother predict the weather by the direction of the wind, or the curl of the leaves of the trumpet tree or by the presence of insects such as ants. So were our lives connected to the environment and so my appreciation for its value was nurtured.
My love for Geography as a subject in secondary school was in large part due to my almost innate understanding of some natural processes and more importantly for the inextricable link between the environment and human beings. I sought to explore this further in my studies at university where I completed a B.A in Geography.
Despite early aspirations to pursue Law, by the end of my programme I was certain I had done the right thing. My final year dissertation focused on the role of ENGOs in promoting rural development. The project took me to many isolated communities across rural Jamaica and allowed me to better appreciate the shared experiences of rural people and rural landscapes. My work with a local umbrella environmental NGOs and the Ministry of Land and Environment further honed my passion for this field of study and work.
It wasn't until I went to Japan however that I had the chance of seeing the built environment and natural environment coexist in harmony. In my two years there I made use of every opportunity to observe the landscape. It was there that I saw how economic development can be pursued without flagrant decimation of the natural landscape. Japan had a major impact on my life, but as an environmentalist it gave me hope that even as we develop and grow our economies, due consideration must be given to the natural resources which are the true building blocks of economic development.
Upon returning to Jamaica I enrolled in Grad school, eager to put my new found wisdom and knowledge of the world and myself to good use. I was drawn to the topic of climate change which was more of a burgeoning problem especially within the context of small island states (SIDS).
I was again lured to rural Jamaica out in Trelawny, Sherwood Content, a sleepy rural district that just so happens to be the birthplace of the world's fastest man – Usain Bolt. I am usually quite boastful in announcing that his aunt's house is my place of stay on my data gathering missions. My research findings have affirmed that even minor changes in local weather patterns can have significant impact on agricultural practices and that indigenous knowledge is a major tool in building community resilience.
Along with being a full time student I am actively involved in working with young people, especially young women. I have come to recognize that my desire to work with them stems from the recognition that if as a young woman I had had a mentor or someone who reassured and validated me I would have had greater confidence in my own abilities from earlier- and so I seek to be that voice of validation for younger women. It should come as no surprise then that I have managed to infuse the notion of 'women' into my research with a focus on gender as a determinant factor of adaptation, as well as religious beliefs.
I am constantly on the prowl for opportunities that afford me a chance to effect change and to be a part of something greater. I feel quite honored then to have this privilege to serve as a youth facilitator at COP20 especially on the topic of landscapes and the post-2015 agenda- an opportunity from which I know I will also grow immensely.
I am thrilled to have the opportunity to engage young stakeholders around this issue as we chart a way forward to promote practices that engender more sustainable development. As we all try to deal with the cyclical and emerging challenges facing the world, there is even greater need for a more integrated response and more informed discussions about how we work together to create a world that can sustain humanity for many years to come.
This belongs to a blog series profiling youth and leadership in landscapes. Tell us your youth story – submit blogs to landscapes.youth@gmail.com.