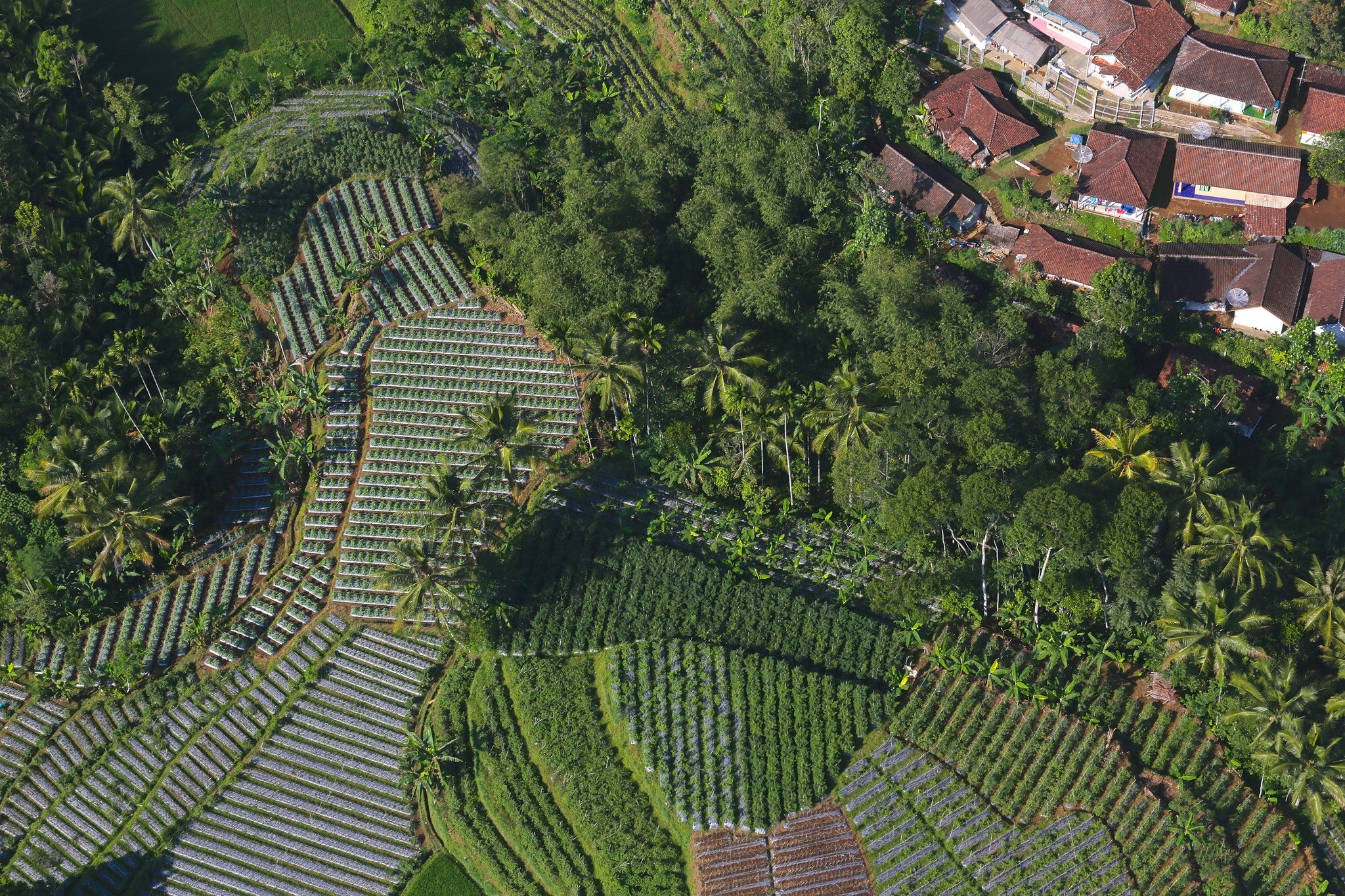 GLF:  The Investment Case was an invitation-only event designed to convene the world's leading thinkers, experts from investment banks, development banks, pension funds and corporate entities with senior government officials, to create a hub for knowledge exchange around innovative solutions to finance. The event took an integrated view on finance for sustainable land use and aimed at building a bridge between available private finance for forests and other land-based investments and the need for the sustainable development of landscapes. The event offered a unique platform for experts to explore and help realize the potential role of private capital in enhancing livelihood, environment and food security benefits across the landscape. Discussions at the event informed the work of the SCF on financing for forests, namely on coherence and coordination for financing for forests and also on the 2015 SCF forum on issues related to forest finance.
The proposed outcome of the event is a 5-10-year roadmap leading to the creation of one or more global funds or funding instruments for financing sustainable landscapes and forests at scale for financial, social and environmental returns. In the near term, the London event aimed at identifying pilot projects and mechanisms that can be launched or presented at the full Global Landscapes Forum midway through the Conference of Parties in Paris, 5-6 December 2015.
Organizers
The event was organized by the Center for International Forestry Research in collaboration with the World Bank, Profor and UNEP as part of the Global Landscapes Forum Partnership (other partners to be confirmed). Discussions at the event were directly linked to the ongoing work of the UNFCCC's Standing Committee on Finance.
Others such as Credit Suisse, the OECD, Bank of America Merrill Lynch, The Nature Conservancy, the European Investment Bank, Swiss Re, University of Cambridge Institute for Sustainability Leadership, and Permian Global have also participated or hosted sessions. Funding was provided by the organizing partners, the Government of Sweden, the UK Department for International Development KNOWFOR, and others.
Context
2015 is now seen as a pivotal year in recognizing the potential of private and corporate capital and in renewing efforts to channel these sources into sustainable development and the mitigation of and adaptation to climate change. This year will see the design of Sustainable Development Goals and agreement on a new climate agenda which together will provide the framework for the post-2015 global development agenda.
There is a widespread recognition by all stakeholders that to preserve natural ecosystems, eradicate poverty, create sustainable jobs and to enhance rural communities' resilience and livelihoods, a significantly larger amount of capital will be needed than what is currently available through bilateral sources, national governments and philanthropy. Across the globe, rural communities in the world's poorest but often resource-rich countries face difficulties in accessing loan facilities and struggle to make the investments needed for increasing and sustaining yields and adapting to climate change.
At the same time, investors are looking to invest trillions of dollars in activities that contribute to sustainable development, in ways that generate financial, environmental and social returns in a sustainable manner. However, there are multiple obstacles: unclear tenure rights, excessive and unknown risks, inadequate returns on investment, and a lack of simple, measurable indicators of success. Further, capital markets currently incentivize short-term horizons as environmental and social costs are not properly internalized.
To unlock unexploited private investment opportunities and to maximize environmental and social benefits, investors, researchers, civil society, development banks and policy makers have to jointly overcome the current hurdles. What is needed are new financial instruments and funding mechanisms, new ways of managing and mitigating risks. In a nutshell: we need a new approach to bridge the supply of and demand for private capital. Many of the needed solutions to overcome these hurdles are available now and ready for piloting and scaling up. And the organizers' goal is to convene those banks, funds and individuals and organizations that have developed those solutions and to create new partnerships in the process.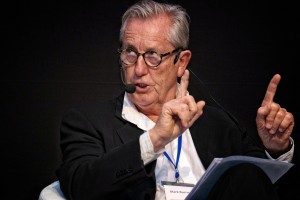 "The problem is that sustainable development investments are still equated with risks. There's nothing unsustainable about financing sustainable development."
Mark Burrows, Managing Director and Vice Chairman, Global Investment Banking Credit Suisse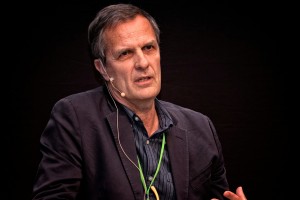 "There is a sheer, a huge global deficit today of positive incentives. We have a carrot crisis on our hands. And a positive benefit can be liberating a farmer from bureaucracy. Making it easier to access credit so it takes one month instead of eight."
Daniel Nepstad, Executive Director, Earth Innovation Institute
Objective
By leveraging the integrated and independent platform of the Global Landscapes Forum – the world's leading hub for exchange and dialogue on sustainable land use – the symposium fosters intensive expert discussions and networking around private finance for sustainable development at the landscape level. The event aims to produce a 5-10-year roadmap towards new models for landscape finance, laying out solutions to overcoming current obstacles to investment. Outcomes will be shared with policy makers, investors and other land use decision makers in the lead-up to UNFCCC COP21 in Paris and the 2015 Global Landscapes Forum (5-6 December, Paris, at the sidelines of COP).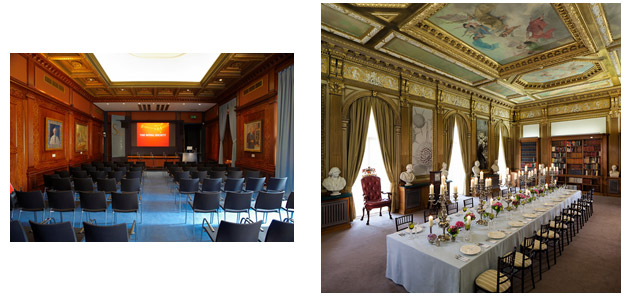 Audience
Participation was upon invitation only. Up to 200 participants included senior representatives of pension and philanthropic funds, asset managers, investment banks, public investment banks, corporate supply chain and sustainability managers, economists, and scientists, national and global policy makers and others currently engaged or focused on finding solutions to financing sustainable landscapes and forests. On June 11, smaller, more focused investor meetings were held to focus on particular funds or instruments discussed on Day 1.
While white papers, high-level plenary speeches and outcome documents will be shared with a global audience, discussions within the event were held under Chatham House Rule and were closed to media.
Organizers
GLF: The Investment Case is a collaborative, partner-driven effort – representatives of different institutions will have the opportunity to help design sessions and nominate facilitators to lead discussions. Detailed information is available to event partners.
As Coordinating Partners, CIFOR, the World Bank, Profor and UNEP FI steered the process around the meeting.
Implementing Partners were invited to take the lead in organizing expert clusters, sending facilitators to the event and developing the final format together with the coordinators.
For more information, please contact CIFOR Director of Communications and External Relations John Colmey (j.colmey@cgiar.org) and Global Landscapes Forum Coordinator Ann-Kathrin Neureuther (a.neureuther@cgiar.org).