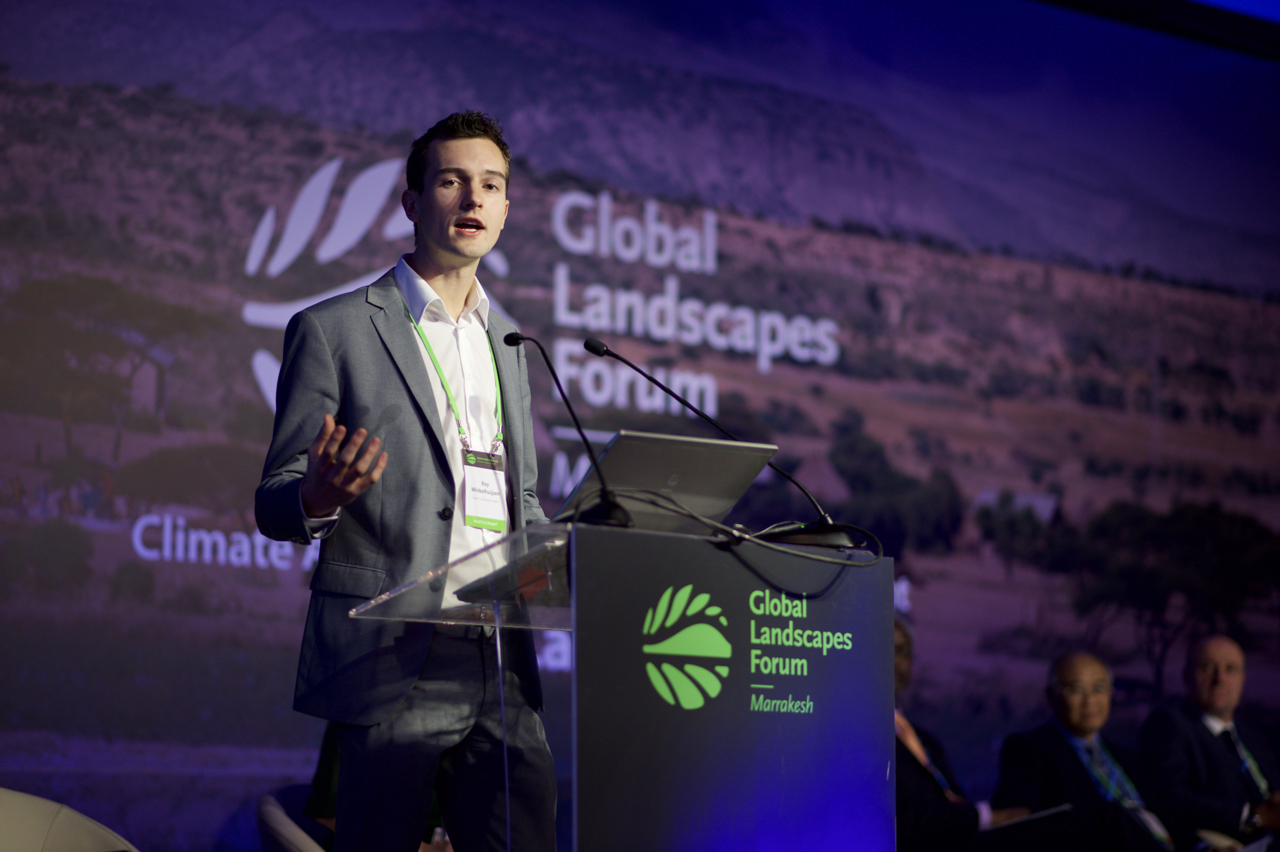 There are various words to explain my experience as a youth facilitator in the Global Landscapes Forum (GLF). Inspiring – to feel the buzz at the event venue and learn about innovative ideas. Instructive – to hear from so many experts in the field and work on my facilitation skills. Yet, the word that resonated most with me is "meaningful".
Let me explain that.
If it wasn't for the Youth in Landscapes Program, the participation of youth would have been very limited at the GLF. One could say this is logical: high-level participants, often with important positions in their sector, tend to be older. However, the landscape approach really focuses on a holistic, multi-stakeholder approach, and inter-generational discussions should be a key element of this. After all, it is youth who will still be alive in 50 years from now to experience the real effects of the choices we make today.
On the day of the GLF, I think the value of having youth facilitators became very clear. We were not just assistants, as sometimes happens with youth involvement – our roles were also related to content. In virtually all sessions we were involved as a moderator, the Master of Ceremony, facilitator of the discussion or as organizers our very own event: the Youth Session. My own role consisted of facilitating the discussion with the audience by using an online feedback tool, which allowed me to sit on the big stage, next to the panelists. A very nice experience!
Looking back, I feel we can really say that the youth facilitators made the GLF a bit better. We succeeded in showing how valuable the contribution of youth can be, if we are given the opportunity to be involved. I want to thank everyone involved for making my experience so inspiring, instructive and, most of all, meaningful.
Roy Winkelhuijzen is one of the 10 young professionals who facilitated a session at the 2016 Global Landscapes Forum in Morocco. Learn more about this year's Global Landscapes Forum's  Youth activities; meet our 10 youth facilitators, and discover the Youth in Landscape Initiative!