Be a part of the 2014 Global Landscapes Forum
To get more information, please contact Vanda Ferreira dos Santos, CIFOR External Relations and Knowledge Sharing Officer
---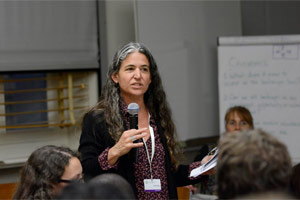 Discussion Forums
Application closed
Hosts of Discussion Forums guide multi-stakeholder exchanges on pressing issues under the Forum themes. A limited number of Discussion Forums will be held in parallel, to ensure the Forum is relevant and appealing to a broad range of stakeholders, who can then share knowledge for greater interdisciplinary interaction.
Discussion Forums will take place during both days of the conference (6-7 December).
All Discussion Forums will be based on evidence from research and practice. Organizations from developing countries can apply for subsidized Discussion Forums.
Please note that Discussion Forums are selected in a competitive process by a Science Committee comprised of experts from all partner organizations. Submitting an application does not guarantee a slot. Information on the selected Discussion Forums will be available on landscapes.org in the program section from end of September.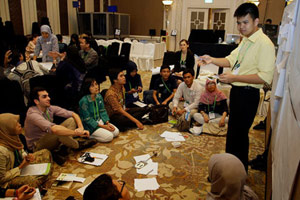 Civil Society Sessions
Application closed
All of Saturday morning (6 December) will be set aside for civil society platforms that allow for interactive exchange among certain stakeholder groups – youth, civil society and the private sector. Civil society sessions will be held in parallel and at different times throughout the morning to expose participants to a wide range of views.
Sessions will be organized in an open format and hosts are free to choose the most suitable approach for communicating their stories. Forum organizers strongly encourage community-based groups and Indigenous Peoples' organizations to participate.
Information on the selected sessions will be available on landscapes.org in the program section from end of September.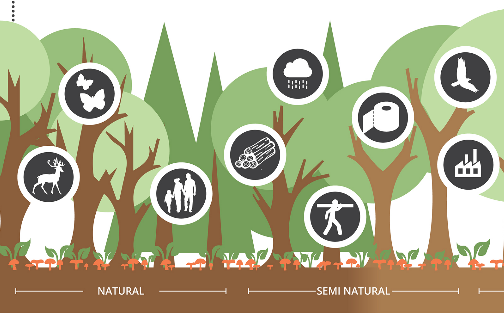 Data Landscapes: Infographic Competition
closed
The Global Landscapes Forum is launching its inaugural infographic and data visualization competition in 2014 with a US$ 1000 first prize. The competition encourages research institutions, think tanks, design professionals, students and other interested individuals to use their creativity to enhance understanding of the holistic 'landscape approach' to development conservation and research.
"What is a landscape approach"?
Participants are free to focus on one or several of these questions:
 Why do we need landscape approaches to land management?
 Why are landscapes important for both adaptation to- and mitigation of climate change?
Why should landscape approaches have a place in the broader development agenda?
How can the complex relationships between humans and the environment be effectively communicated to specialists and the general public alike?
Too often, facts about development, land use and the environment are presented in a simplistic manner, overlooking key interactions that take place in landscapes.
The competition challenges participants to represent the real complexity of a landscape in a way that allows for simple understanding. For inspiration and information about landscapes and landscape approaches, view the Facts and figures.
Follow this link for a list of helpful resources and tools to design infographics and data visualizations, kindly provided by our partner, On Think Tanks.
We are happy about entries from data visualization and graphic design professionals – but also encourage amateurs to try out their design skills.
Deadline
Submissions will be received from 23 September 2014 to 03 November 2014 at midnight UTC. Winners will be announced on 10 November 2014.
Information on the selected sessions will be available on landscapes.org in the program section from end of September.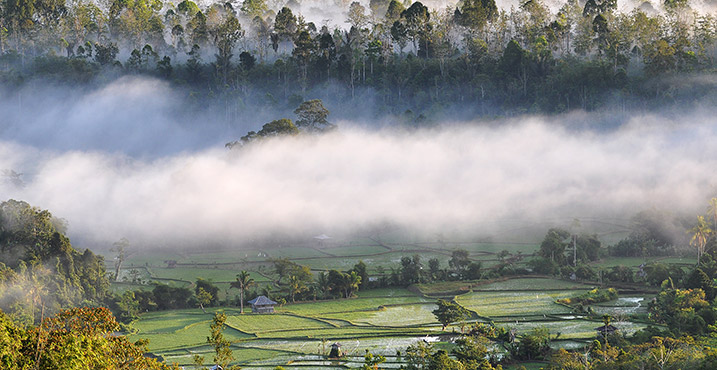 Photo competition
closed
The photography competition is part of the Global Landscapes Forum that will be convened in Lima in December 2014, parallel to the 20th session of the United Nations climate negotiations.
The Global Landscapes Forum will gather more than 1 500 participants from Latin America and the world, from the private sector, NGOs, leading international organizations, government and the general public. The online mobilization campaign will reach millions.The competition seeks to highlight the urgent need to deeply rethink the role of sustainable landscapes in relation to the new climate and development agendas.
More than ever, in a world where resources are under increasing and multiple pressures, it is now crucial to approach land management in a holistic, inclusive manner and at all scales, in the sphere of international forums as much as in rural and forest communities.
Three winners will be selected: a jury has selected the best two photographs to receive the 1st and 2nd prizes, while an online voting open to all on landscapes.org will lead to the designation of an audience choice winner.
The jury will also select the 24 best photographs to be displayed in Parque Kennedy, Lima, printed in large format.
For more information on multifunctional landscapes and sustainability please visit: archive.globallandscapesforum.org. This blog entry can serve as an introduction to landscape approaches.
Audience choice
The photograph totaling the most votes on landscapes.org will be announced on 1 December 2014. The winning audience choice photograph will then be extensively featured both at the venue in Lima, and disseminated online through social media channels.
Prizes
Jury's 1st prize: $US 3000 cash prize (to be spent on photography equipment or other related costs)
Jury's 2nd prize: $US 1000 cash prize (to be spent on photography equipment or other related costs)
The audience choice winning photograph will be widely displayed and correctly attributed to its author both at the Global Landscapes Forum venue in Lima, and through our online campaign reaching millions more.
We are listed with photocontestinsider.com | We are listed on ThePhotoContest.info