This article was written by a social reporter. It has not been edited by the Forum organisers or partners, and represents the opinion of the individual author only.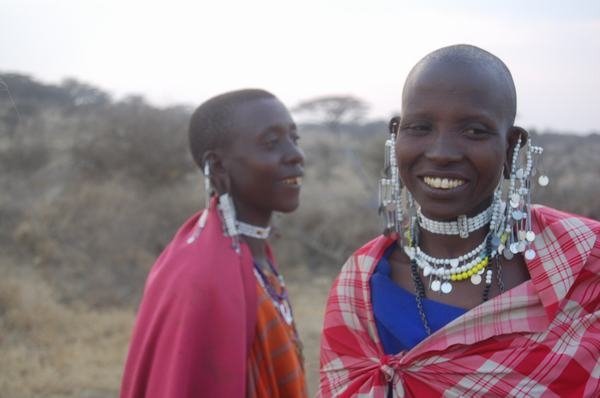 "Allow me to take you on a journey… imagine yourself as a young, vibrant, energetic person, with big plans and dreams for your future. Imagine being faced with the realization that these dreams of affording education, getting employed, and owing your own land will end up just being dreams because there are no employment opportunities for you. When there is employment, you are considered too young, unqualified and inexperienced for a job."
These were the introductory sentences from young speaker Aliness Mumba in the youth session of the Global Landscape Forum (GLF). They made me shiver. Mumba's story was accompanied by the experiences of other young speakers, selected to join the GLF youth session out of 150 candidates from all over the world. The GLF is taking place this 16-17 November, 2013 in Warsaw, Poland.
Agriculture needs to undergo a radical change to boost food production and mitigate climate change. Young people have a lot of energy, ideas and enthusiasm that could make this change happen – not to mention they make up 60% of the population in Africa!
Fortunately, Mumba had good news. The Food, Agriculture and Natural Resources Policy Analysis Network (FANRPAN) – her employer – empowers and gives a voice to the youth, providing opportunities through capacity development, mentorship, internships and connections with local networks of initiatives in partnership with local stakeholders.
"By documenting evidence of youth involvement in the agriculture-policy process in six African countries, FANRPAN envisions a reality where young people no longer see themselves as just consumers of agriculture products, but as producers, entrepreneurs, employers and drivers of development in the agriculture sector," Mumba continued.
Another of these inspiring youth speakers was Mkulima – a name that is Swahili for "farmer." Mkulima made the voice and needs of other young farmers heard by organizing a media group, designed to help them face the impacts of climate change and improve land management practices through mutual sharing. His Facebook page (Mkulimayoung) is liked by almost 24.000 visitors.  Mkulima, just like Mumba, certainly has a bright future.
The examples of these two young people show that involving youth in agriculture through local initiatives can become a reality. This is good news, and not only for food security. In fact, involving young people is essential to implement the Climate Smart Agriculture (CSA) concept, a big focus for this year's GLF.
To be successfully implemented CSA should start from the actual needs of communities, involving local people and above all young people – the drivers of change and the future of our landscapes!
 Blog by Giulia Salvini, PhD student at Wageningen University and social reporter for GLF 2013.
Photo: G. Salvini