Did you miss this session? Watch the live recording now!
Check our latest blogs on youth issues and the updated event agenda below.
Because we had so many great applications we decided to post them all online. See them all here!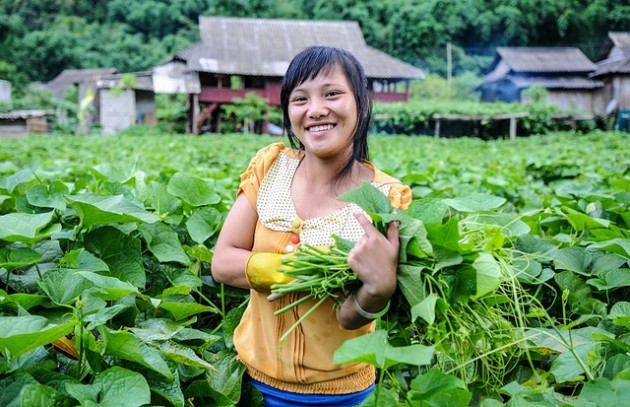 AGENDA:
November 16, 2013
9am -1pm Central European Time
Audytorium Hall, the Old Library Building, University of Warsaw, Poland
9am – Welcoming of the moderator – Sithembile Ndema, FANRPAN. Read her blog on youth in policy.
9:10am – 9:20am: Opening speech by Tan Copsey, BBC Media Action: Inspiring rural youth to take action on climate change
9:20 – 10 am: Sustainable entrepreneurship and overcoming negative perception of employment in landscapes sectors
Speakers:
Nadia Manning-Thomas – Linking development, youth and retail in an unconventional way (read her blog)
Joseph Macharia — Luring youth back to farms: The power of social media
Aliness Mumba — Building youth capacity for engagement in agriculture policy processes
Karen Tuason — From landless to landowner: Collectively empowering young farmers (read her blog)
10 am – 10:50 am: Moderated panel discussion with the speakers geared towards online public and summary of issues and practical commitments. This includes the feedback from the audience but also people following online.
10:50 – 11:05am: coffee break
11:05 – 11:35am: Capacity building and the power of groups
Speakers:
Otim Joseph — Uganda's untold success story: How a youth social forestry effort restored the post-war landscape (read his blog)
Stephen Kibet — Kenya's youth use mapping technology to combat soil erosion (read his blog)
Izzy Lawrence — Barriers to action: Empowering youth to overcome challenges in landscapes sectors
Amy Duchelle — Students and knowledge exchange with local stakeholders: Possibilities and preparation
11:35am – 12:25pm: Moderated panel discussion with the speakers geared towards online public
12:25 – 1pm: Summary of issues and practical commitments with feedback from Bruce Campbell, CCAFS and announcement on the winners of the online competition.
Aims
Important global policy debates and decision making in the natural resources sectors (agriculture, forestry, fisheries, conservation, development and industry) too often take place with very little involvement of young people.
The aim of this event was to harness the strength of online networks to bring together youth and those working with youth in agriculture, forestry, fisheries, conservation, development, industry and/or climate change to highlight issues and possible solutions in mobilizing youth to achieve a sustainable future.
The event, organized by the Center for International Forestry Research (CIFOR) and YPARD — a global communication and discussion platform for young professionals in agricultural research for development — was designed to be as far from a talkfest as possible. Instead, the goal was to construct concrete, action-orientated pledges that youth can (and will) undertake to help achieve sustainable landscapes.
The outcomes of the youth session fed into the general conclusions from the Global Landscapes Forum.
Get involved in the online discussions!
Just because this event is over doesn't mean the conversation stops! There's a number of ways you can continue to be involved:
For more information contact:
Marina Cherbonnier (YPARD): Marina.Cherbonnier@ypard.net
Michelle Kovacevic (CIFOR): m.kovacevic@cgiar.org
With thanks to…
The youth session was organized by YPARD and CIFOR with the support of CCAFS, CGIAR, GFAR, CTA and FANRPAN.